Carbon Dioxide Stored Pressure Extinguishers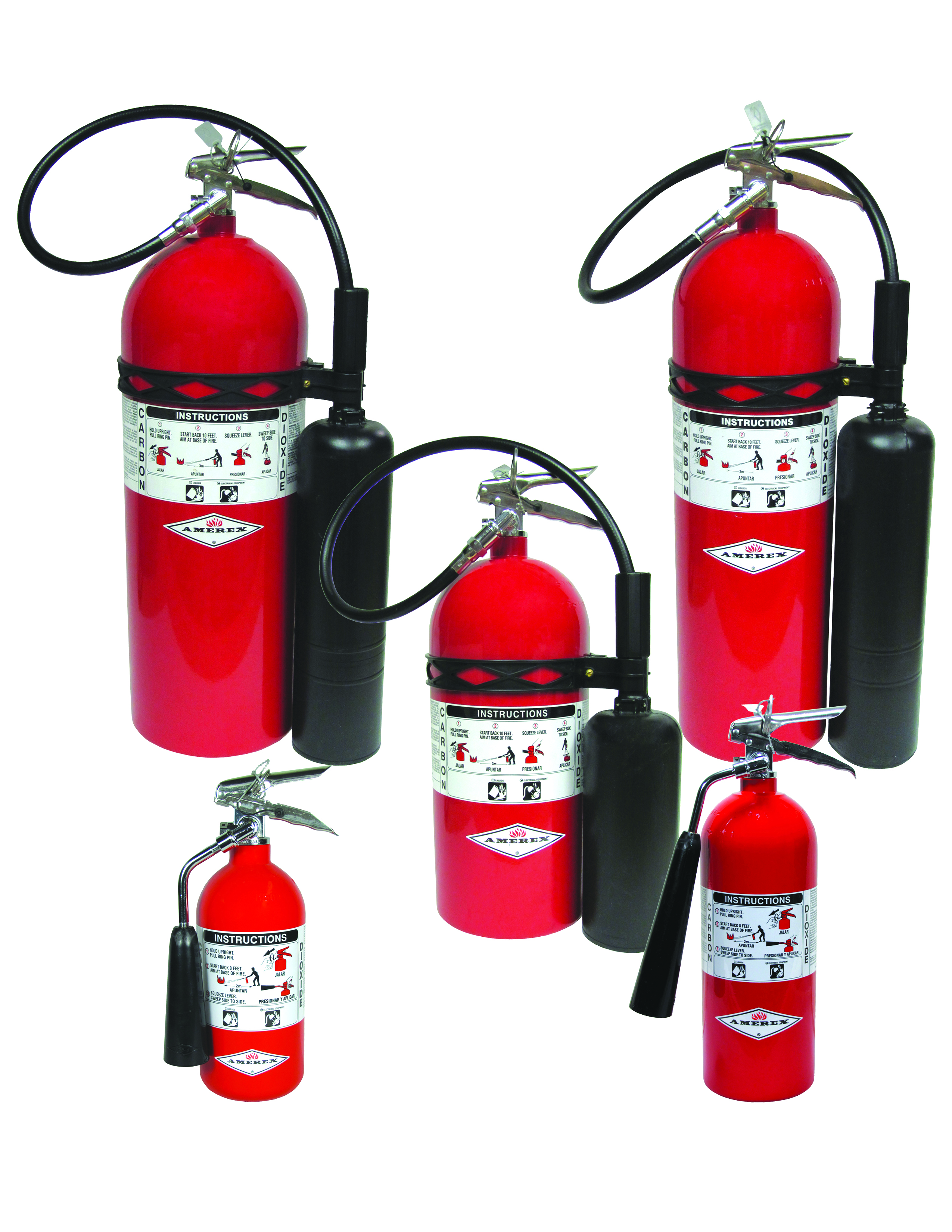 Extinguisher Type(s)
Hand Portable Extinguishers: Amerex manufactures a full line of hand portable and wheeled fire extinguishers, both "compliance" (code required) and "specialty" types.
RUGGED

Five-year warranty
All-metal valve construction
Rust-free aluminum cylinders
Durable high-gloss polyester powder paint
Temperature range from -22°F to 120°F

USER-FRIENDLY

Meets many hospital medical equipment requirements
Large loop stainless steel pull pin
Models 320NM and 322NM are independently tested and approved for use in MRI facilities to 11.7-Tesla
Models 320NM and 322NM have sanitary white paint finishes that are easy to clean
Bar coded and bilingual labels

OPTION 

USCG-approved with bracket listed on UL label

CARBON DIOXIDE is discharged as a white cloud of "snow" which smothers a fire by eliminating oxygen. It is effective for Class B flammable liquids and is electrically non-conductive. Carbon Dioxide is a clean, non-contaminating, odorless gas.
Find a Product
Find a Distributor
Moving Industries Forward by Redefining Fire Suppression