Clow Valve Metal Casting facility celebrates commitment as VPP Star Site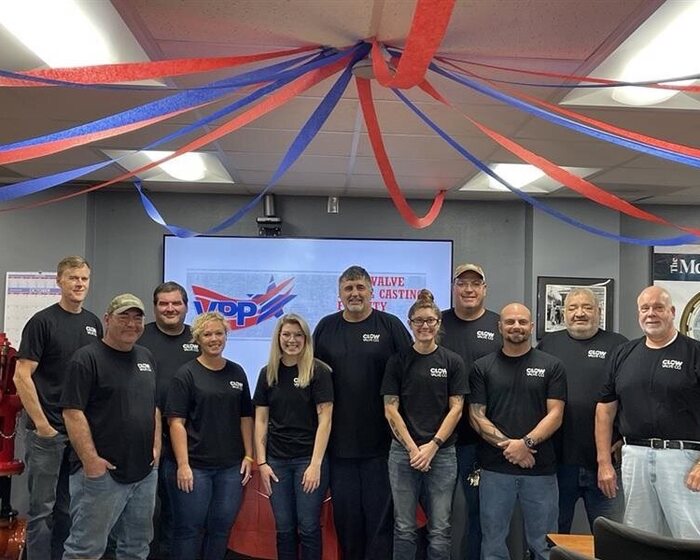 Clow Valve Metal Casting facility recently celebrated their commitment to safety as a VPP Star Site, a status the facility has held since 2009. OSHA's Voluntary Protection Programs (VPP) promote effective worksite-based safety and health. As a VPP Star Site, Clow Valve is categorized as an "employer who demonstrates exemplary achievement in the prevention and control of occupational safety and health hazards and the development, implementation and continuous improvement of their safety and health management system."

All employees at the metal casting facility attended a presentation by members of the VPP committee about what it means to be a VPP site. Employees enjoyed a catered lunch served by the management team and received a goodie bag that included a t-shirt, stocking hats and a bottle opener that was designed and poured in-house.

Great job, Clow Valve!