ABC Fire Extinguisher -- Stored Pressure Dry Chemical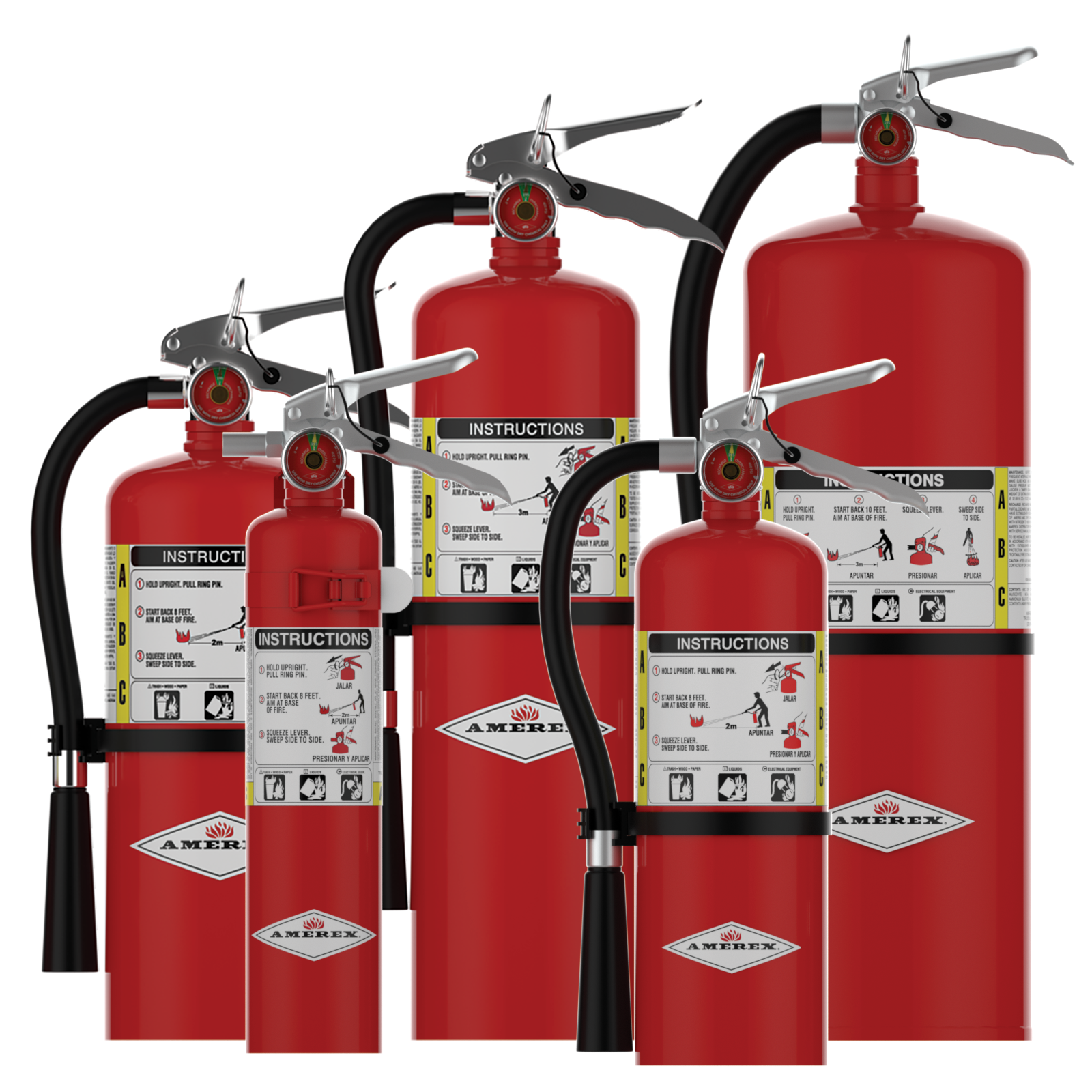 Extinguisher Type(s)
Class A:B:C
Portable Fire Extinguishers: The industry standard since 1971, our commitment to quality, service, and innovation is unmatched. Each product undergoes relentless testing both in-house and with third parties. (See more on our testing process with UL here.) Durable, easy to use, and designed to protect a wide range of environments, we stand behind our fire extinguishers with an extensive manufacturer's warranty.
Product Features
RUGGED
6-Year Manufacturer's Warranty
Stored Pressure Design
Dependable Drawn-Steel Cylinders
Durable High-Gloss Polyester Powder Paint
All-Metal Valve Construction
BRASS VALVE – HEAVY DUTY

Chrome-Plated Brass Valve Body
Stainless-Steel Handle & Lever
ALUMINUM VALVE – LIGHT TO MEDIUM DUTY

Anodized Aluminum Valve Body
Anodized Aluminum Handle & Lever
Temperature Range -65°F to 120°F
USER-FRIENDLY
Easy and Economical to Maintain and Service
Large Loop Pull Pin
QR Coded and Bilingual Labels
OPTION
USCG Approved with Bracket Listed on UL Label
Chrome Cylinders 
Product Specifications
The Amerex ABC fire extinguisher utilizes a specially fluidized and siliconized monoammonium phosphate dry chemical. It chemically insulates Class A fires by melting at approximately 350°F and coats the surface to which it is applied. It smothers and breaks the chain reaction of Class B fires and will not conduct electricity back to the operator. The ABC fire extinguisher stored pressure dry chemical is suitable for types of fires involving ordinary combustibles, flammable liquid, and energized electrical equipment. The Amerex ABC fire extinguisher stored pressure can be used in a variety of settings, including office buildings, schools, warehouses, retail areas, hotels, and more. 
See our Amerex Fire Extinguisher Catalog for a complete listing of ABC fire extinguishers.