Fire Extinguisher Brackets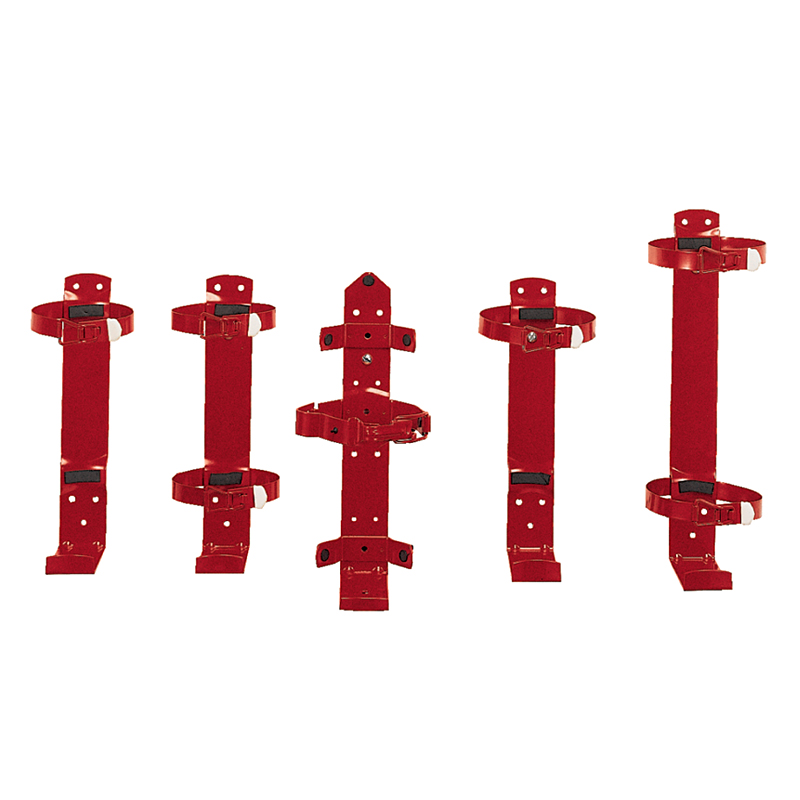 Extinguisher Brackets: Amerex offers the largest selection of extinguisher brackets and bracket adapters with a wide range of mounting options.
Hand Portable Extinguishers: Amerex manufactures a full line of hand portable and wheeled fire extinguishers, both "compliance" (code required) and "specialty" types.
All Amerex fire extinguisher brackets are quality manufactured of steel with a primed and powder coated paint finish. The paint finish assures many years of use and meets the latest UL salt spray requirements (240 hours at 20 percent salt solution–ASTM B117). They are customized to fit our Amerex fire extinguishers and can be used to mount Amerex fire extinguishers in prominent, easy-to-find locations.
Find a Product
Find a Distributor
Moving Industries Forward by Redefining Fire Suppression