Z-Series High-Performance Extinguishers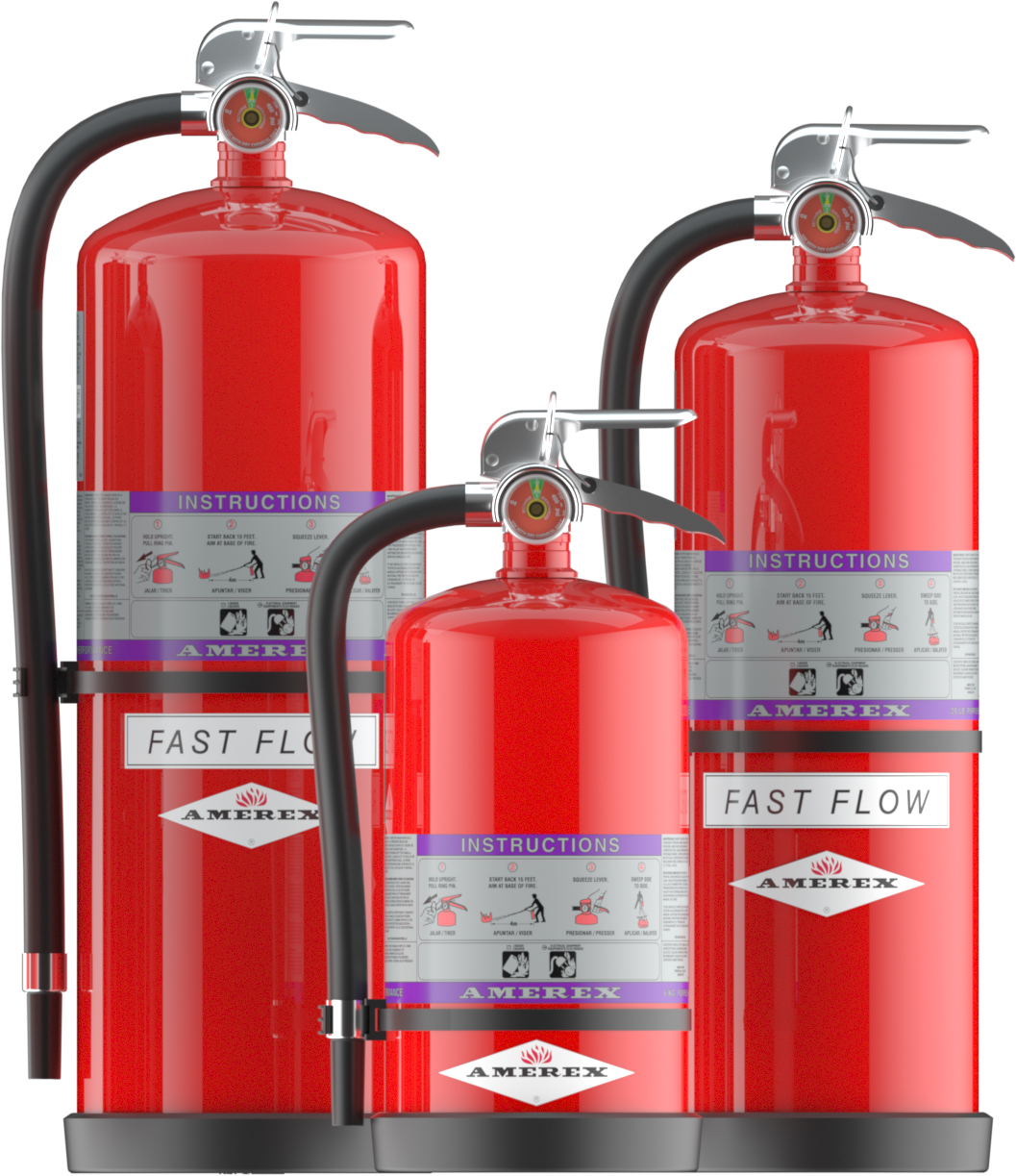 Extinguisher Type(s)
Class A:B:C

Class B:C
Portable Fire Extinguishers: The industry standard since 1971, our commitment to quality, service, and innovation is unmatched. Each product undergoes relentless testing both in-house and with third parties. (See more on our testing process with UL here.) Durable, easy to use, and designed to protect a wide range of environments, we stand behind our fire extinguishers with an extensive manufacturer's warranty.
Product Features
RUGGED
12-Year Manufacturer's Warranty
Zinc-Enriched Coating
All-Metal Valve Construction
Gauge Guards are Chrome-Plated Brass
Protective Rubber Foot Rings
Superior Range (Vertical & Horizontal)
High (240 PSI) Operating Pressure
Temperature Range -65°F to 120°F
USER FRIENDLY
Wide Grip Allows Clearance for Gloved Hand
Large Loop Stainless-Steel Pull Pin
QR Coded and Bilingual Labels
AGENTS
ABC Multi Purpose, Purple K
FAST FLOW
High Flow Rate
Fast Discharge
Quicker Knockdown
More Operator Protection
COMPLIANCE FLOW
Long Range
Highest UL Ratings
OPTION
USCG Approved with Bracket Listed on UL Label
Hot-Dipped Galvanized USCG Brackets Available
Product Specifications
Z-Series extinguishers are the ultimate choice in fire extinguishers for high hazard, frequent use, and extreme environment applications. Economical-less initial cost, lower maintenance costs, and greater reliability than cartridge-operated extinguishers. Amerex Z-Series extinguishers are available with a proprietary, zinc-enriched coating that resists corrosion for up to 12 years in severely salt contaminated environments.
Fast Flow models discharge at high flow rates, delivering more pounds of chemicals per second to supply the safest, and fastest three-dimensional "knock down" capability. Ideal for high-risk areas, Fast Flow models deplete faster than their Compliance Flow counterparts and offer impressive results in the face of fast-moving fires. 
Compliance Flow extinguisher has a higher UL rating, extended discharge times and lower flow rate, allowing it to meet, or exceed a diverse array of code requirements. Available with ABC or Purple K dry chemical agents, Compliance Flow models discharge at a rate that is 40–50% slower than Fast Flow models, with the same initial range and package dimensions. If checking code requirement boxes is high on your to-do list, Compliance Flow models are the best choice for you.