Amerex serves meals to the homeless for Thanksgiving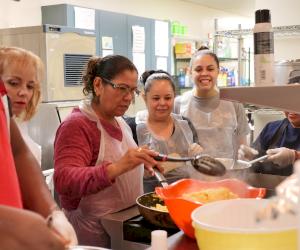 Thanksgiving is a time to enjoy family and friends and take at least a few moments to show gratitude not only to our loved ones to those in need. Amerex team members wanted to do something special this year so they volunteered this week to cook and serve meals to over 300 people at the First Light and Firehouse Homeless Shelters. Amerex provided all of the food as well as the cooks and servers for the meals.
First Light provides shelter for homeless women and children and is located in down Birmingham, Alabama. Firehouse Ministries ministers to homeless men ages 18 and older in the Birmingham area.