Clow Canada sponsors Coldest Night of the Year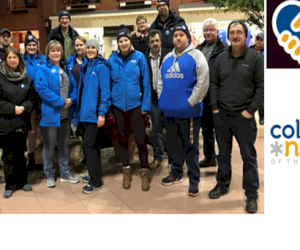 On February 24, 2018, Clow Canada sponsored and participated in The Coldest Night of the Year fund raising walk to help raise money for Outflow Ministry, a local men's emergency shelter.

Outflow serves over 800 meals per week to men, women and children and they deliver fruit, vegetables and other healthy food to people who cannot access them otherwise. They are also the only emergency men's shelter in Saint John to provide a safe place for homeless men to sleep while helping them find stable housing.

Clow Canada had the largest team locally with a total of 26 participants.  In total, over $2,200 was donated and pledged by the Clow Canada team.