Clow Valve recognized with Economic Impact Award by Greater Des Moines Partnership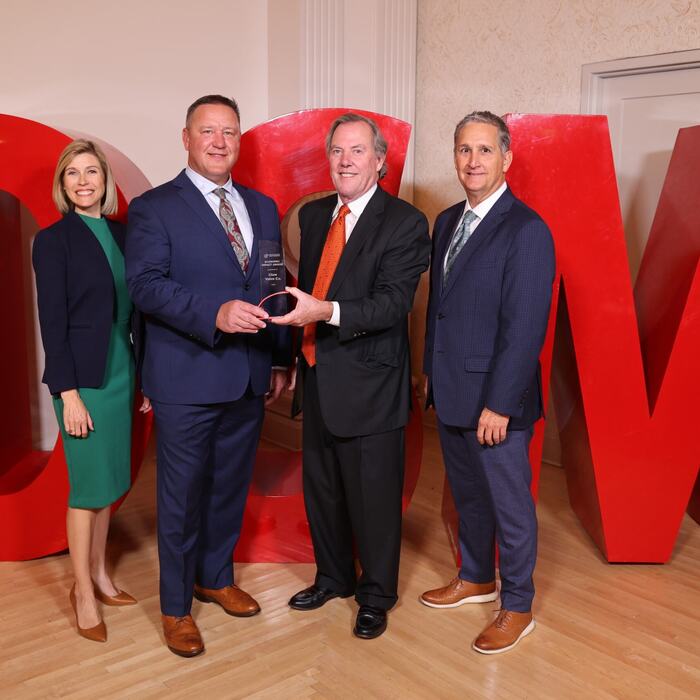 Clow Valve was among 13 companies recognized with an Economic Impact Award by the Greater Des Moines Partnership at their fall ceremony. The regional award honors companies for outstanding contributions toward economic vitality. Chairman Phillip McWane and Vice President and General Manager of Clow Valve Mark Willett attended the event to accept the award. 

The Greater Des Moines Partnership is an economic and community development organization driving economic growth through innovation, strategic planning and global collaboration. With its focus on job retention and growth, The Partnership highlighted Clow Valve's commitment to Oskaloosa and beyond with its $75 million foundry expansion that will enable Clow to produce twice as much product with its existing workforce.

Congratulations Clow Valve!