Clow Water Systems & McWane Foundation Support Coshocton County Head Start Program
November 18, 2013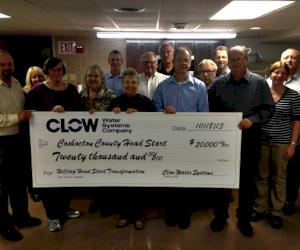 We are proud to announce that with matching funds from the McWane Foundation, Clow Water Systems made a $20,000 donation to the Coshocton County Head Start Program in Coshocton, Ohio.
The Coshocton County Head Start Program is a non-profit organization that promotes school readiness of children ages birth to 5 from low income families by enhancing their cognitive, social and emotional development.  They are currently helping 242 children in the area.  The funds will be used to make some much need renovations to their facilities.
We are proud to have the opportunity to support the Coshocton community where our team members live and work.
Find a Product
Find a Distributor
Moving Industries Forward by Redefining Fire Suppression