Fonderie Laperle Team Invited to an Old Fashioned BBQ
August 13, 2013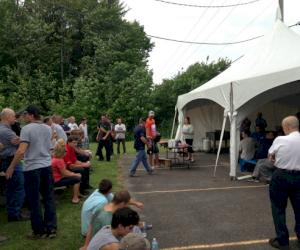 On August 1, 2013, the Fonderie Laperle team members were treated to an old fashioned BBQ to celebrate the beginning of the summer shutdown.  It was a beautiful summer day and the 80 team members in attendance not only enjoyed some really good food, several of them won prices that were raffled off during the event.
When they were assured that everyone had an opportunity to enjoy the BBQ, they donated the extra food to the Volunteer Action Center to help those in need of a good meal.
We wish all the Fonderie Laperle team a safe summer vacation!
Find a Product
Find a Distributor
Moving Industries Forward by Redefining Fire Suppression