Kennedy Valve hosts Elmira firefighters for facility tour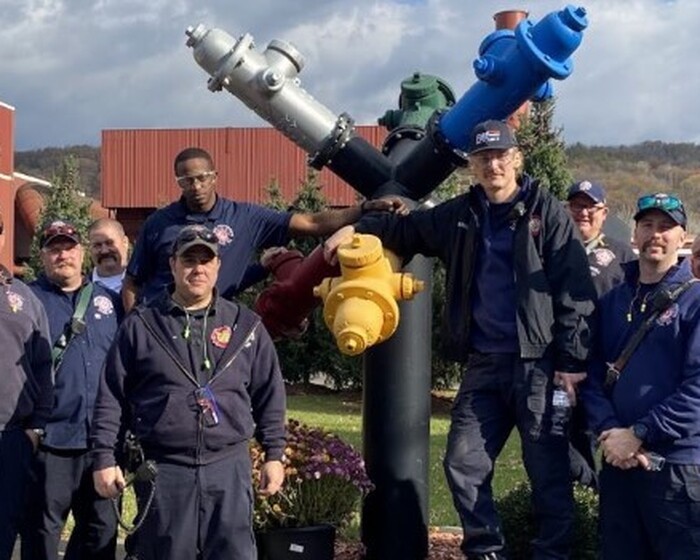 Kennedy Valve (KV) recently hosted four on-site facility tours for over 40 Elmira firefighters.

KV values having the local emergency responders visit the facility as it offers them a chance to see the interior of the buildings and learn the general layout of the plant. The team identifies and reviews some of the high-hazard locations and procedures, including confined space areas and hazardous chemical storage areas, where to use/not use water to extinguish a fire, and where the egress locations are to access the building best. 

KV has previously served as a location for the fire department's emergency drills, which provide essential training for their responders and Kennedy Valve's team members. Elmira firefighters are additionally trained as Emergency Medical Technicians (EMTs)/paramedics and hazardous materials responders, so attending a tour provides first-hand knowledge is vital to aiding quick emergency response.