Manchester Tank Celebrates 70 Years in Business
June 1, 2016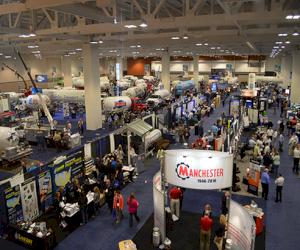 Tennessee-based Manchester Tank & Equipment Co. is celebrating 70 years in business and took the opportunity to thank their customers in Nashville, Tennessee during the Annual NPGA Southeastern Convention & International Propane Expo on April 8-10, 2016 at the Music City Center. The Manchester Tank team joined more than 230 exhibitors specializing in propane-related products and services. This Expo is the largest annual expo for the propane industry in the United States with more than 30 countries represented. The Expo hosted an AUTOGAS PAVILLION, which promoted one of the industry's fasting growing markets.

Company representatives were available to discuss Manchester Tank's full product line and services and the state-of-the-art dedicated autogas production line at their Quincy, Illinois manufacturing facility.
Products showcased at the Expo include:

• Single and Double Manifold ASME Autogas Tanks & Equipment
• DOT Propane Cylinders
• Aluminum Forklift Cylinders
• Mower Cylinders
• Propane Hand Burners

Manchester Tank's cross-functional team has more than 70 years of combined expertise in quality manufacturing, research & development, service and technical support to respond to market trends, meet customer needs and help educate the industry.
Find a Product
Find a Distributor
Moving Industries Forward by Redefining Fire Suppression