McWane Ductile New Jersey Sponsors Phillipsburg Pork Roll Palooza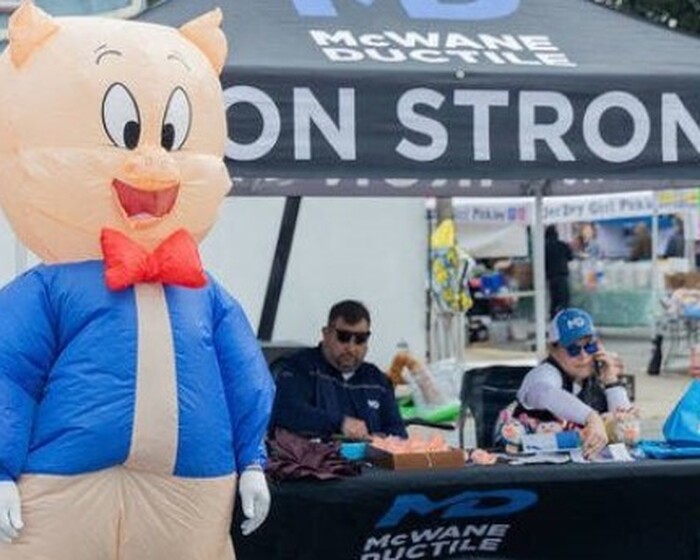 Celebrating a beloved and uniquely local breakfast meat drew thousands to join McWane Ductile New Jersey at the Pork Roll Palooza earlier this month. In addition to sponsoring the event, McWane Ductile New Jersey invited attendees to the 'McWane Racetrack" to race pork rolls on wheels! The tailgate-style fun included vendors and crafters offering a variety of creative spins on the famous pork roll, including pork roll empanadas, pork roll egg rolls, magnets, stickers and more!

The annual event benefits Norwescap, a comprehensive nonprofit organization that creates opportunities for low-income individuals. Many volunteers at the event were past beneficiaries of Norwescap services, whose programs include employment assistance, financial education and housing.