McWane Ductile NJ donates scrap iron to Yale School of Art
02/21/2023
McWane Ductile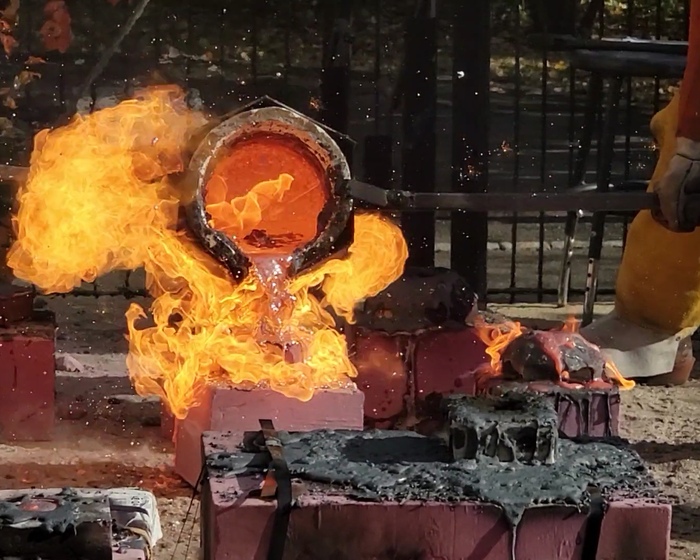 From time to time we get the opportunity to make a unique donation. Something out of the ordinary. One such opportunity was recently presented to McWane Ductile New Jersey (MDJ) when they were asked to donate scrap iron to the Yale School of Art for a sculpture project. MDJ donated 800 pounds of scrap iron which the students melted down within 24 hours to produce various sculpture forms.

Yale representative Desmond Lewis said, "Some of the students have really gravitated toward foundry work after this particular iron pour in which we used the iron that you provided us with. Actually, just yesterday, a student was mentioning how they miss the clean iron that we received from you all."


As a result of the increased interest in iron casting after this project (thanks in part to our iron contribution), the students decided to build a new furnace and take it to Birmingham, Alabama to compete in the Student Cupola Contest during the National Conference on Contemporary Cast Iron Art and Practices the first week in April. 

They built a triangle shaped furnace known as Calcifer. Yale isn't historically  heavy foundry school, but a few students are extremely committed to this endeavor.
We wish Mr. Lewis and the students the best of luck in the competition!