McWane Ductile Ohio encourages a healthier Coshocton community with newly dedicated McWane River Walk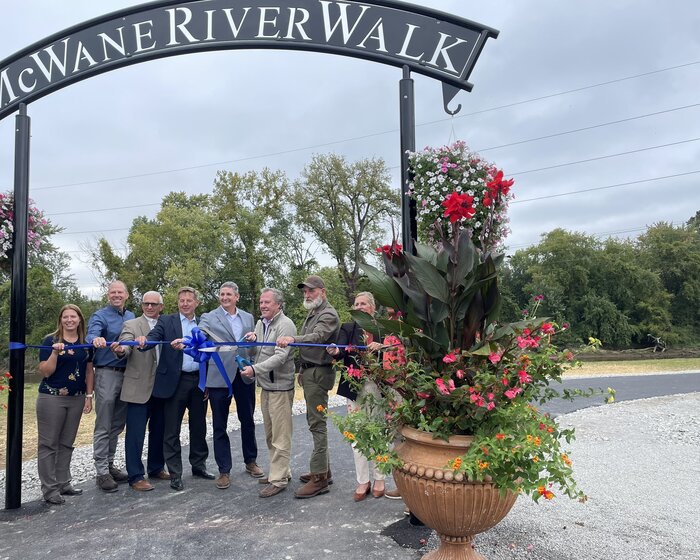 McWane Ductile Ohio recently donated $500,000 to Coshocton County for the construction of a multi-use path to be known as the "McWane River Walk". After months of construction, the facility recently celebrated a dedication for the McWane River Walk, marking the opening of the path for use by the Coshocton community!
"McWane Ductile is deeply rooted in Coshocton, and we take immense pride in operating one of our plants within this great community," said Tom Crawford, McWane Ductile - Ohio VP and General Manager. "Investing in local initiatives is essential for the betterment of our employees, their families and the overall prosperity of our area. This endeavor is a significant milestone that reflects McWane Ductile's ongoing vision of creating a positive impact beyond just our operational goals."

Studies have shown that activity in green spaces greatly benefits mental and physical health leading to an enhanced quality of life. This project will be a proponent in strengthening the Coshocton community, providing opportunities for outdoor recreation and safer connectivity between neighborhoods, local businesses and schools.

Keep up the great work, McWane Ductile!