McWane Ductile Utah sponsors Household Hazardous Waste Day
April 18, 2017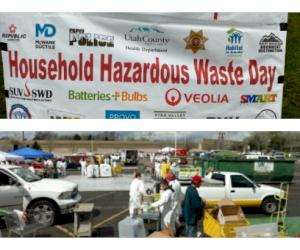 We've probably all had household hazardous waste that we had no idea how to dispose of. Things like motor oil, batteries, fluorescent light bulbs, paint products, etc. To help address this problem, McWane Ductile Utah (MDU) once again sponsored the Utah County Health Department's Household Hazardous Waste Day which was held on Saturday, April 8.  It was planned this month to commemorate Earth Day (April 22). MDU teamed with the county health department and several other co-sponsors to plan and host the event at a local mall.

With the help of MDU environmental team members Holly Hurst, Joe Ozimek and Tanner Hill, and 176 other volunteers, this year's event helped more than 1,800 households in the community properly dispose of 85,000 pounds of household hazardous waste!

This was a great opportunity to help the community and educate team members on the importance of protecting the environment.
Find a Product
Find a Distributor
Moving Industries Forward by Redefining Fire Suppression