MDNJ kicks off New Year with new cupola
January 18, 2017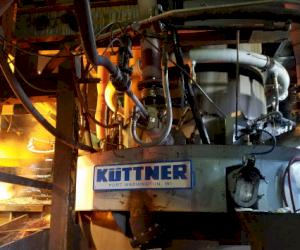 After months of preparation and planning, McWane Ductile New Jersey successfully commissioned its new cupola on January 12. The $1.4 million investment will help MDNJ lower operating costs by reducing coke usage and allow for more efficient operation of the cupola to better meet customer demand.  

"MDNJ engineering, production, and maintenance teams showed great technical knowledge and dedication as they worked together with our contractor, Kuttner – North America, around the clock through the holiday season to get the job done," said Keith Mallett, MDNJ's assistant general manager.

The project began with a simple concept, to replace the failing upper shell of the old cupola. But it soon became apparent that a full replacement of the melt zone would produce significant cost savings, so the project scope was quickly expanded.

However, according to Mallett, the project was not without its challenges. "We overcame several set-backs including difficulty removing the old cupola refractory lining, New Jersey's  harsh winter weather conditions, unexpected structural upgrades to an aging building, and a significant side project to update the cupola's programmable logic controller (PLC) controls. The PLC project was particularly challenging because the cupola installation had to be completed prior to the PLC testing."

Despite the challenges, the new cupola will pay dividends by reducing heat loss, improving coke efficiency, and improving furnace reliability (better cooling) while providing a safer, more robust operation.  Improvements in efficiency will also reduce criteria and greenhouse gas emissions, through more effective coke usage.  All of which will make the new melting system a more dependable, more efficient and more cost effective iron supply center. 
Find a Product
Find a Distributor
Moving Industries Forward by Redefining Fire Suppression