Representative Mike Rogers Visits Amerex Headquarters to Receive 2021 Fire Safety Award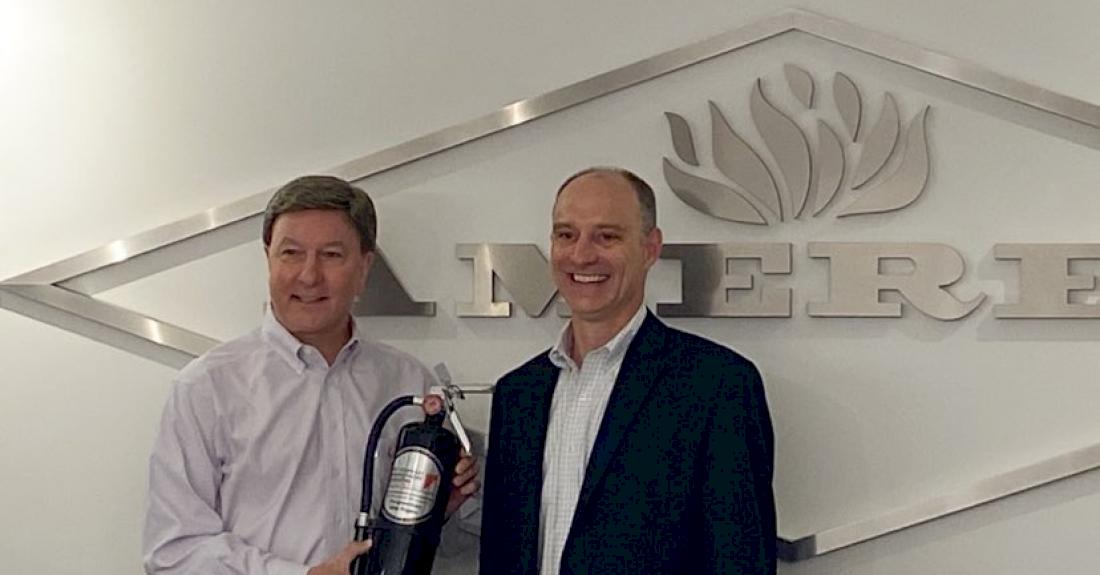 Guy Jones presents Rep. Mike Rogers with the 2021 Fire Safety Award
United States Congressman Mike Rogers of Alabama's Third District visited Amerex Corporation in Trussville, Alabama on Tuesday for a plant tour and to receive the Fire Equipment Manufacturers' Association 2021 Fire Safety Award.
The annual Fire Safety Advocate Award is given to a fire safety professional who has demonstrated a commitment to enhancing the safety of the public through innovative efforts, including legislative, educational, enforcement or other effective means. The award was presented to Rep. Rogers by Fire Equipment Manufacturers' Association President and Amerex Product Manager Guy Jones.
"As the Ranking Member of the Armed Services Committee, Representative Rogers has worked tirelessly to ensure fire extinguishers remain part of the life safety strategy on Department of Defense installations," said Guy Jones, president of the Fire Equipment Manufacturers' Association. "The Fire Equipment Manufacturers' Association appreciates all Rep. Rogers' efforts, and we congratulate him on this award."
Amerex, a division of McWane, Inc., was honored to host the presentation of this national award featuring these two Alabamians dedicated to saving lives and protecting property through the advancement of fire safety. Members from the Amerex and McWane met with Rep. Rogers and gave him a plant tour.
The Alabama congressman was first elected to Congress in 2002. He is a recognized leader on key national security issues, and with three military bases located within his congressional district, a strong advocate for military installations.
Rep. Rogers is a sixth generation East Alabamian and son of a firefighter. He has been married to his wife, Beth, for more than 35 years; they have three children.