Senior Vice President, Legal and External Affairs, Jim Proctor testifies on clean water infrastructure funding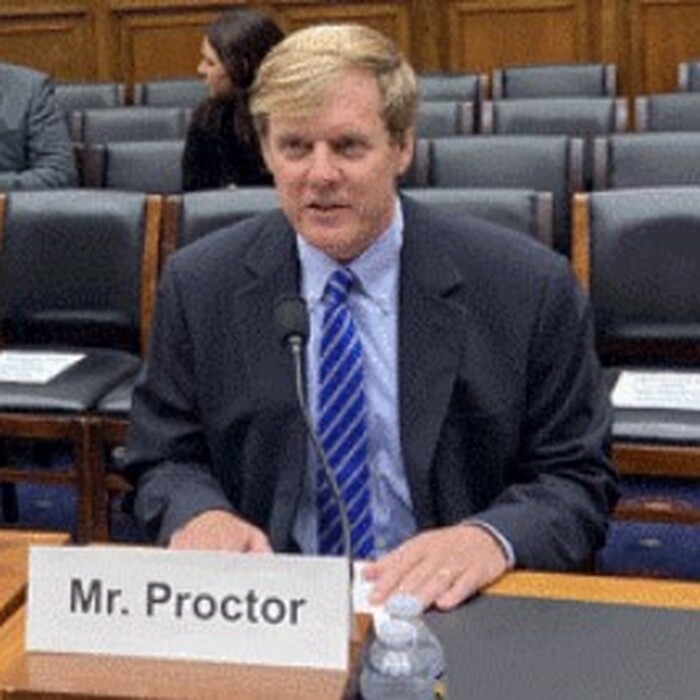 Jim Proctor, Senior Vice President, Legal and External Affairs, recently represented McWane and the American Foundry Society at a hearing before a subcommittee of the U.S. House Transportation & Infrastructure Committee. The hearing, hosted by the Water Resources and Environment Subcommittee, specifically focused on the Clean Water State Revolving Fund (SRF) program.

The hearing sought feedback from industry professionals on the status and challenges associated with the Clean Water SRF program and recommendations on improving clean water infrastructure, protecting against environmental degradation and keeping wastewater costs low for ratepayers. Jim testified along with other witnesses, including representatives from the Oklahoma Water Resources Board, the National Association of Clean Water Agencies and the National Resources Defense Council.

In his testimony, Jim highlighted the way the Clean Water SRF could jeopardize the ability of the states and the private sector to realize the opportunities that Congress intended to create. He emphasized that funding timelines and short project deadlines create a challenge to properly pace demand for pipes, valves, fittings and other essential infrastructure components.

He also presented several points for meeting our clean water infrastructure needs:
Partnership between the public and private sectors
Regulatory consistency
Innovation
Reduction in permitting delays
Technical assistance
Promotion of wastewater as a resource to provide sustainable nutrients and energy
Addressing the aging water workforce
Learn more about the hearing or read the testimonies

In November Jim will also present at the Birmingham Business Alliance's regional economic development summit, to unite leaders in discussions shaping the future of economic development in the Greater Birmingham Region.