Amerex Corporation launches breakthrough technology to provide commercial electric vehicles with early warning signs of lithium-ion battery fires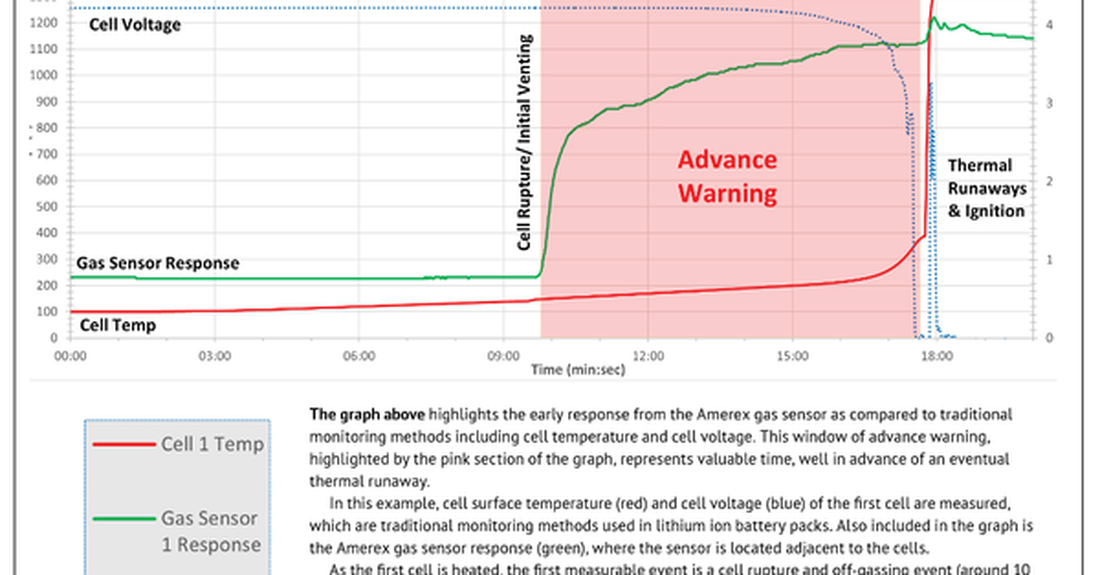 TRUSSVILLE, Ala. (Aug. 31, 2022) – Amerex introduces the all-new SafetyNet EV gas detection system, the only technology that provides early detection of lithium-ion battery fires in commercial electric vehicle fleets.
Lithium-ion batteries, which provide the power source for electric vehicles, are made up of multiple power cells. A fire risk occurs if these power cells overheat from charging issues or external or internal damage and spread throughout the batteries, causing a thermal runaway event. 
With the new Amerex system, sensors strategically placed in or around the vehicle battery compartments detect off-gases from battery cells at trace levels well ahead of a thermal runaway event. This sounds an alert, giving the driver time to find a safe place to pull over, evacuate the vehicle and contact emergency personnel.
"As businesses and municipalities began to increase their investment in electric vehicle fleets, we saw the need to develop the technology to protect people and property," said Amerex Chief Executive Officer, Harrison Bishop. "Our team worked tirelessly to develop a solution to provide this additional measure of lifesaving detection."
About Amerex Corporation
Known for quality, service and innovation, Amerex has been a trusted leader in the fire suppression industry since 1971. Part of the McWane, Inc., family of companies and located in Trussville, Alabama, Amerex is recognized worldwide as the premium developer, manufacturer and marketer of high-performance commercial fire extinguishers and fire suppression systems. With a commitment to rigorous testing, customer service and training, Amerex provides innovative solutions to protect people and property. For more news and information on Amerex, visit Amerex-Fire.com.