It takes only 30 seconds for a flame to spark and turn into a fast-moving and deadly fire, spreading thick black smoke across the interior of a building or out into the air. Mere minutes can be the determining factor between a manageable fire and an unmanageable one or worse—a fire that claims life. The National Fire Protection Association (NFPA) and its committee members are our unseen protectors who work hard to ensure public and life safety, providing the standards and regulations for all fire equipment, buildings, designs and installations, from aircraft and marine vessels to gas stations and kitchens, and much more. Virtually every process is affected by the NFPA's 300-plus codes that maintain fire protection and safety amid evolving technologies and changing industry needs. Wherever fire could occur, the NFPA has a code or standard for it.
With more than 250 committees, the NFPA is critical to each working part of the fire suppression industry. There are many perspectives represented, from end users to OEMs to fire marshals. Each group works together to form a well-rounded view that ensures codes are updated and well written, and ultimately, to unite under a meaningful objective of what's best for the entire industry.
For 127 years, the NFPA has been devoted to providing the world with knowledge to help save lives and eliminate death, injury, property and economic loss due to fire and related hazards. Without the NFPA and the work of its committees, we would all be extremely vulnerable to the destruction and calamity of pernicious fires.
AMEREX and the NFPA
Many Amerex team members know the importance of the NFPA, and a handful serve on NFPA committees that develop, revise, and refine codes and standards—the backbone of what the NFPA does. Having the information and knowledge to manufacture quality products correctly is essential to protecting life and safety. At Amerex, we do not take our jobs lightly, which is why we take each code and standard seriously, carefully considering the implications of every code related to our products.
With 29 years in the industry, Jamie Knowles, Sales Manager—Kitchen and Industrial Systems, serves on five committees with the goal of developing codes that effectively protect life and safety. Technical Manager Derek Wester has been a part of the Amerex family for nearly 23 years and has served on NFPA committees since 2012. A primary certified fire and explosion investigator, Derek has touched a number of departments at Amerex, answering product questions from sales teams, customers, and engineers and providing the most current and accurate fire code information to Amerex team members so they can serve customers better.
NFPA CODES
Jamie and Derek also train customers and their technicians on Amerex fire systems and the codes associated with them. "I just try to make sure we're doing things right," Derek says. "That of course applies to assuring that Amerex and our customers stay informed and are abiding by the adopted Fire Codes and Standards."
As Product Development Manager for Amerex, Kendall Pate says fire codes provide essential guidelines supporting the use of fire extinguishers and fire suppression systems for the industry. Without participation from Amerex and others, certain products may be left out of fire standards, leaving industry voids and causing unnecessary risks. "Fire suppression is a safety business," Kendall says. "Fulfilling that mission is important."
Our primary objective on these NFPA committees is to develop constructive fire codes that improve fire safety. "We're there to build fire codes so that buildings don't burn down," Jamie says. As a manufacturer, it's imperative 
for Amerex to provide industry specialists with sound advice and guidance regarding the use, maintenance, and installation of our products. "We want the code passages to work for the end users, for the OEMs, for the fire protecting product manufacturers, and for the fire marshals," Jamie explains.
Our customers and distributors rely on these NFPA codes and standards, so Amerex members like Jamie, Derek, and Kendall make sure distributors have the correct code passages to do their job and aren't restricted. Distributors that work with Amerex rely on us to make sure they have the products to help make the world a safer place. Fire protection product manufacturers like Amerex work with other experts on these committees, answering questions and advising on how certain codes may affect the fire systems and equipment. Sometimes, a code change may provide further complication or influence a higher cost for a product; it's the fire protection manufacturer's job to make sure each stakeholder on the committee knows how the code will impact the industry. "We do our best to interpret fire suppression, which is a small niche thing, to a much wider audience," Jamie adds. "Our objective is the same: to protect the way we manufacture fire equipment so it will protect the public."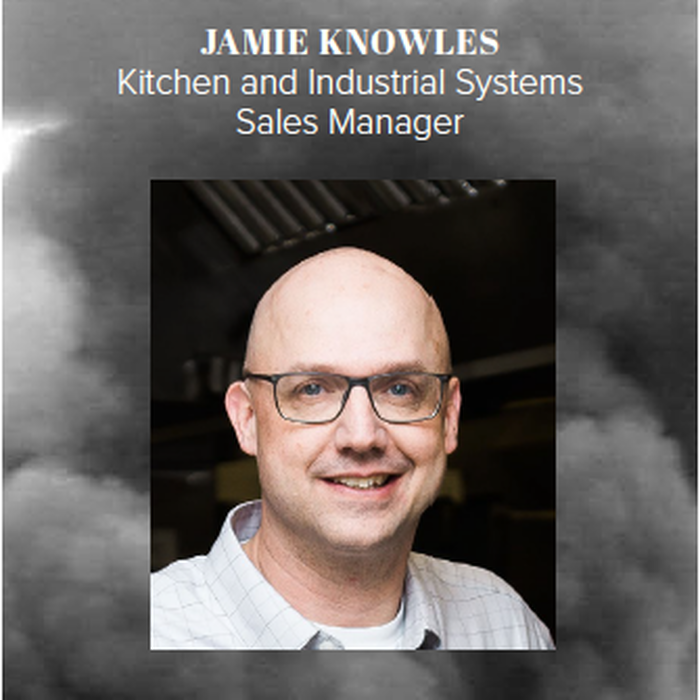 "WE'RE THERE TO BUILD FIRE CODES SO THAT BUILDINGS DON'T BURN DOWN. THE MORE WE SUPPORT THEM, THE BETTER FIRE CODES WE GET, THE BETTER THE INDUSTRY IS, AND HONESTLY, THE BETTER JOB EVERYBODY CAN DO."
- JAMIE KNOWLES
Several NFPA Committees Where Amerex Members Serve
From restaurant ventilation and combustible paint coatings to portable fire extinguishers and pre-engineered fire suppression systems, these NFPA committees cover a wide variety of applications and protect against various fire hazards. Other members of the Amerex team serve on additional committees for the areas in which they specialize. Here are just a few of these critical committees.
NFPA 10, STANDARD FOR PORTABLE FIRE EXTINGUISHERS
One of the biggest and most important for fire extinguishers in the country, this committee covers all aspects of extinguishers, from spacing to hazard levels to placement. To make sure that you have the right extinguisher in the right place, at the right distance in any building in the United States, you have to be involved.
NFPA 17 AND 17A, STANDARDS FOR DRY & WET CHEMICAL EXTINGUISHING SYSTEMS
Derek and Jamie both serve on NFPA 17 and 17A, a committee that applies to Amerex industrial dry and wet chemical pre-engineered fire suppression systems and the vehicle suppression systems.
NFPA 75, STANDARD FOR THE FIRE PROTECTION OF INFORMATION TECHNOLOGY EQUIPMENT
The first committee Derek served on was NFPA 75, an important committee dedicated to fire protection for information technology and server rooms. "Most people don't realize how delicate server rooms are until they go down and how much is actually being controlled by those networks," Derek explains.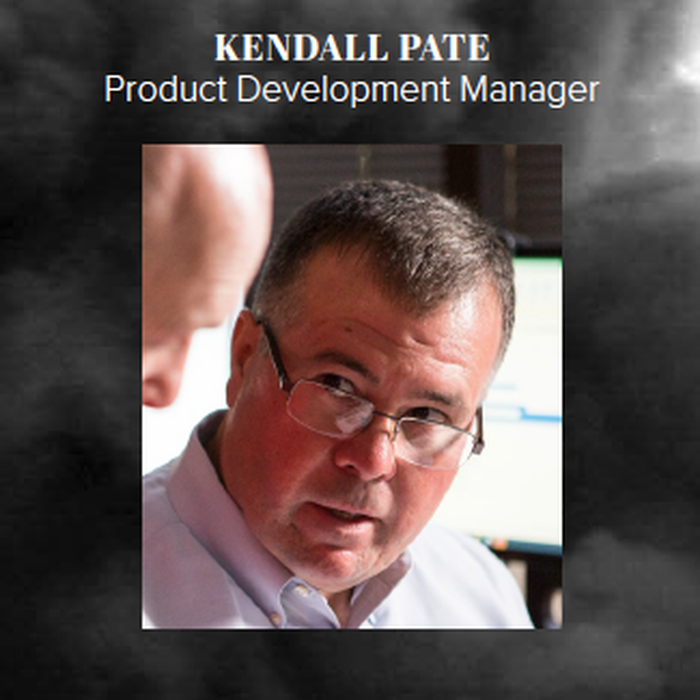 "...WE WANT TO DO WHAT'S RIGHT FOR OUR INDUSTRY, BUT MORE IMPORTANTLY, WE WANT TO DO WHAT'S RIGHT FOR LIFE AND SAFETY."
- KENDALL PATE
NFPA 96, STANDARD FOR VENTILATION CONTROL AND FIRE PROTECTION OF COMMERCIAL COOKING OPERATIONS
The Amerex wet chemical system is integral to the protection of hoods, ducts and cooking appliances that you would find in commercial restaurants. The NFPA 96 standard provides the minimum fire safety requirements relative to the protects hazards and systems in restaurant kitchens, including ventilation systems that pull highly flammable grease out of the air. Derek was appointed to the Technical Committee in 2021.
FIRE EQUIPMENT MANUFACTURERS' ASSOCIATION (FEMA)
This association is made up of manufacturers that not only develop fire equipment but also build components that are used in fire systems, such as cabinet manufacturers where fire equipment may be stored. Their mission is to protect property and save lives through fire extinguishers and other fire suppression systems while educating others about products, their importance, and how to use them. FEMA works with the NFPA to help fire manufacturers collectively monitor codes and standards to ensure fire protection products are being represented properly. Twenty years ago, extinguishers were removed from the fire code for buildings that had quick-response sprinklers. With the help of FEMA, this was reversed to ensure extinguishers are still required as a necessity to protect life, property, and businesses.
AUTOMATIC EXTINGUISHING BOARD—CALIFORNIA
Jamie helps control new licensing and certification processes for technicians, which helps cover them in the right way so they can do their job. California actually writes their own fire code, and one of Jamie's main goals is to keep fire code simple, proper, and in line to maintain stable costs for distributors. "We're there to protect our business, to protect our fire equipment distributors, and to protect the end users from massive cost increases," Jamie says. The more California uses national codes, the easier it is for contractors to enter and exit California.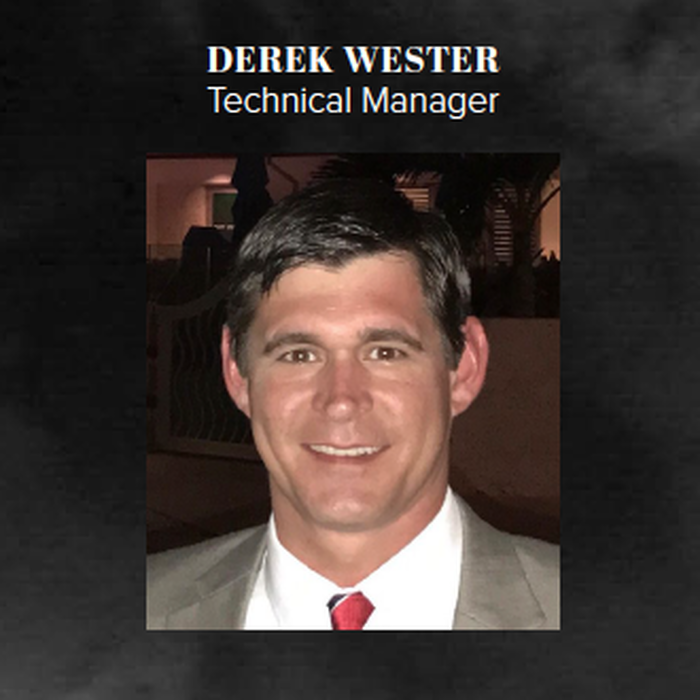 "THE CONTRIBUTION THAT'S BEING MADE TOWARD HELPING OTHERS AND KEEPING PEOPLE SAFE ALONG WITH WORKING WITH SOME OF THE GREATEST MINDS IN OUR INDUSTRY TO ACHIEVE THAT GOAL IS IMPORTANT."
- DEREK WESTER
FIRE EXTINGUISHER ADVISORY COMMITTEE— CALIFORNIA
It's typical for companies to replace a discharged fire extinguisher with one that has been recharged instead of recharging the same extinguisher. Both of these methods have process regulations, or rules of the road. Previously, California actually had a regulation against switching extinguishers. Through his work on this committee, Jamie helped change this mandate so service technicians don't have to drive hours back and forth from their shop to each business to recharge used extinguishers, cutting expenses and saving time and money.
"We took something that was not helping our fire equipment distributors, and we were able to effect change on it, and now, it helps our fire equipment distributors service the industry better without losing money," Jamie adds.
GOVERNMENT RELATIONS COMMITTEE (GRC)
As a part of FEMA, this group gets involved when the federal government or any state decides to adopt or create new fire codes. This protects against competing interests and provides the backing of an association of professionals that can advise on whether new fire codes should or should not be supported.
CALSAFE BOARD AND ORFED, THE OREGON STATE ASSOCIATION
Jamie looks out for Amerex distributors' best interest in all the work he does but specifically with his heavy involvement in these state associations for fire equipment distributors in California and Oregon. Their endeavor is the same as Amerex's: to protect the fire protection industry, to protect their end users, and to protect the way they do business, making sure everything is being done the way it should be. Jamie assists as a factory representative and helps with training, product showcases and certifications, providing support, an OEM voice and the backing of a factory. "The more we support them, the better fire codes we get, the better the industry is and honestly, the better job everybody can do," Jamie explains.
These are just a few of the many ways the work Amerex does on these committees helps companies and distributors not only facilitate business better to keep costs down but also help protect life and safety: the No. 1 goal. Our dedication to quality is carried over to the NFPA because we want to do what's right for our industry but more importantly, we want to do what's right for life and safety," Kendall says. "We have to do what's right for the industry. It really is about making the best safety products for everyone."
Minimizing liabilities relative to Amerex product lines and abiding by the fire codes and standards that go with them is vital to our industry. Derek says the most rewarding part of his role is being a part of an industry that contributes to saving lives. His favorite aspect of working with the NFPA is being a part of a bigger picture: "the contribution that's being made toward helping others and keeping people safe along with working with some of the greatest minds in our industry to achieve that goal," Derek explains.
In the end, the work all Amerex teams do is rewarding, representing the best in quality. "Doing business the right way is the absolute, 'Quality is behind the Diamond,' for me," Jamie says.